Trainable Animal Bestiary: Lava Lizard

Spawn Information
Starting Slots
1 Control Slots at Spawn
Max Trainable Slots
Trainable to 4 Control Slots
Spawn Intensity Range
1169 - 1434 Intensity
Spawn Intensity Spread
265 Intensity
Half Stat on Tame:
No
Attributes and Resists
Attributes
Tamed Range
Hits
76 - 90
Stamina
56 - 75
Mana
0 - 0
Strength
126 - 150
Dexterity
56 - 75
Intelligence
11 - 20
Resists
Tamed Range
Physical
35% - 45%
Fire
30% - 45%
Cold
0% - 0%
Poison
25% - 35%
Energy
25% - 35%
Total Resists
115 - 160
| | |
| --- | --- |
| Intensity from Attributes and Resists: | 989 - 1254 |
*Most tamed creatures with attributes under 125 can raise to 125 for free
Maximum Training Intensity Range
Trained Intensity Range: 5672 - 5937
Pet Profile
Taming Req.
Mountable
Pack Instinct
Preferred Food
81.0
No
None
Metal
Slayer Information
Slayer Vulnerability
Flame
Damage Profile
Base Damage:
6 - 24
Physical
Fire
Cold
Poison
Energy
100%
0%
0%
0%
0%
Overcapped Skills
No Overcapped Skills
Innate Magics, Skills, and Abilities
Magics
Abilities
Moves
Area of Effects
Dragon Breath

---
Special Information
Lava Lizards tamed in Tokuno Islands are flagged as Tokuno Natives, and will be able to train the Bushido and Ninjitsu Magical Abilities.
Available Training Options
Magical Abilities
Special Abilities
Special Moves
Area of Effects
• Chivalry
• Discordance
• Magery Mastery
• Mysticism
• Poisoning
• Spellweaving
• Bushido
• Ninjitsu
• Battle Defense
• Bashing
• Piercing
• Slashing
• Wrestle Mastery

• Dragon Breath

• Armor Ignore
• Armor Pierce
• Bladeweave
• Bleed
• Cold Wind
• Concussion Blow
• Crushing Blow
• Dismount
• Feint
• Force of Nature
• Frenzied Whirlwind
• Mortal Strike
• Nerve Strike
• Paralyze
• Psychic Attack
• Talon Strike

• Aura of Energy
• Explosive Goo
• Essence of Earth
• Aura of Nausea
• Poison Breath
• Essence of Disease

---
Spawn Locations
The easiest place to get a Lava Lizard is on the Isamu-Jima Island of Tokuno Islands. They can be found North of the moongate at Mount Sho. They can also be found around the smaller volcanic isle of Mount Hakonu, to the S/SW.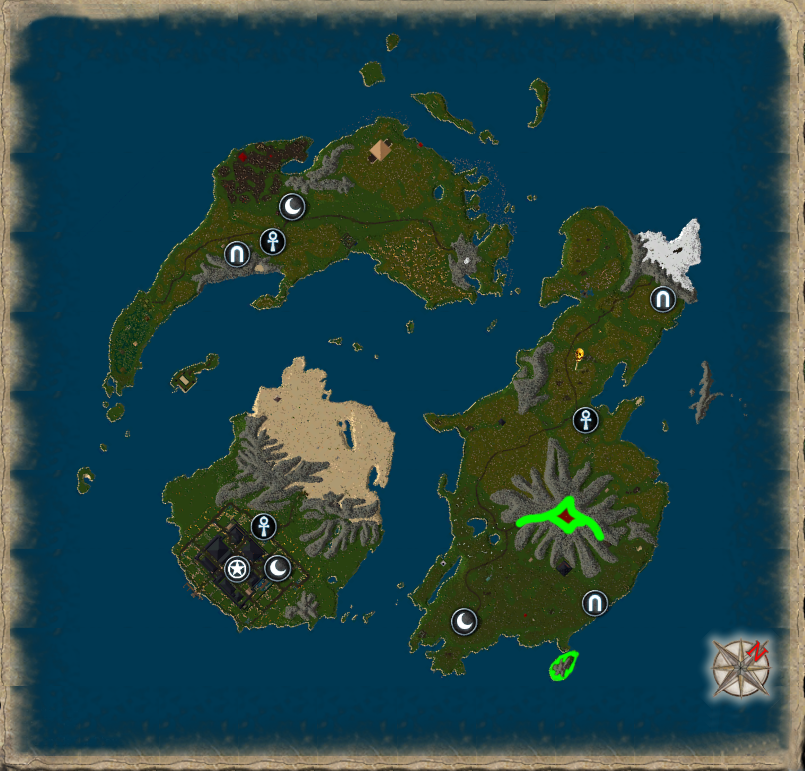 Lava Lizards can also be found inside the Fire Dungeon.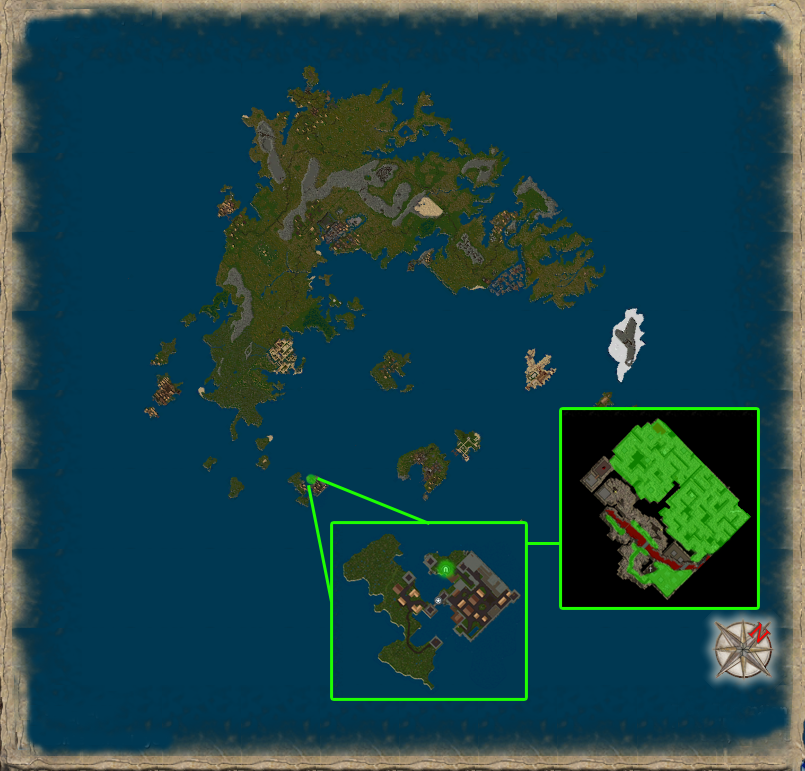 Lava Lizards can also be found in many places around Ilshenar, including:
Montor
Ratman Mine Level 2
The Volcanic Lair
The Wyrm's Lair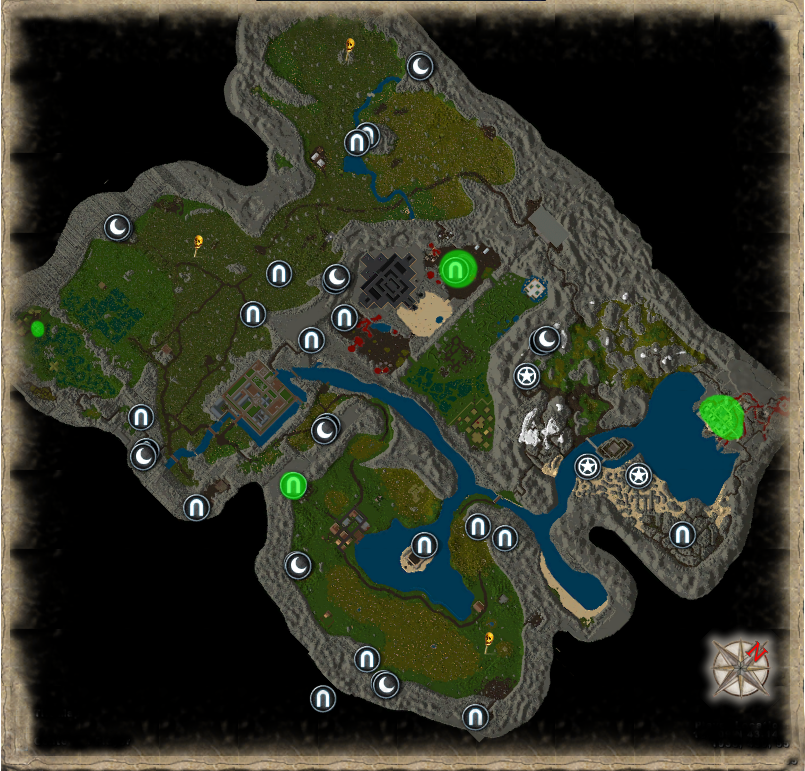 Lava Lizards can also be found at Sak Teb, in The Lost Lands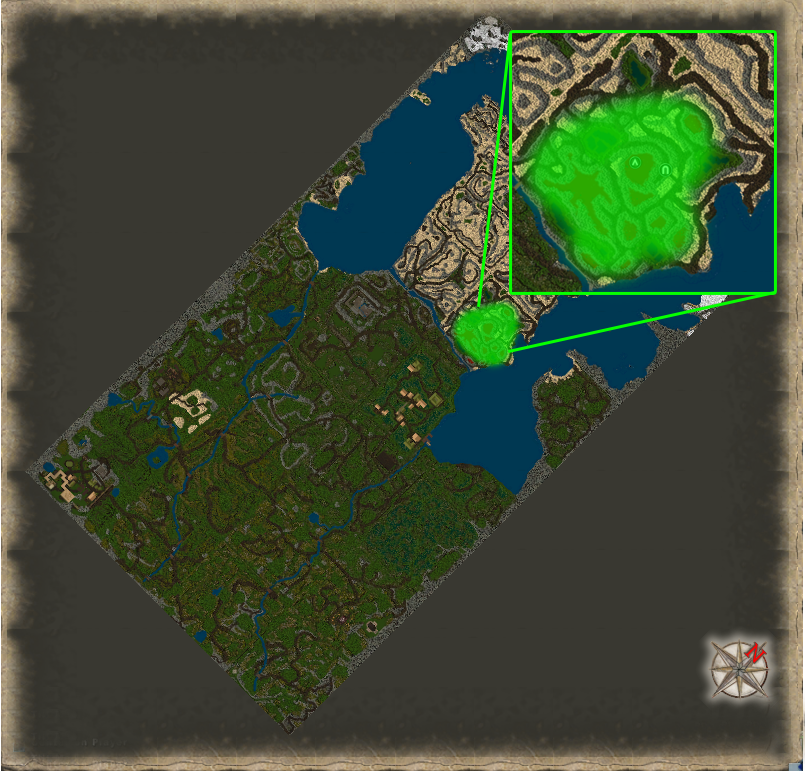 Lava Lizards can also be found in The Delucia Passage near Trinsic
---