New Tamable: Frost Drake
Publish 103 is bringing us some new Holiday content (the Krampus encounter), and with it comes a new tamable: The Frost Drake: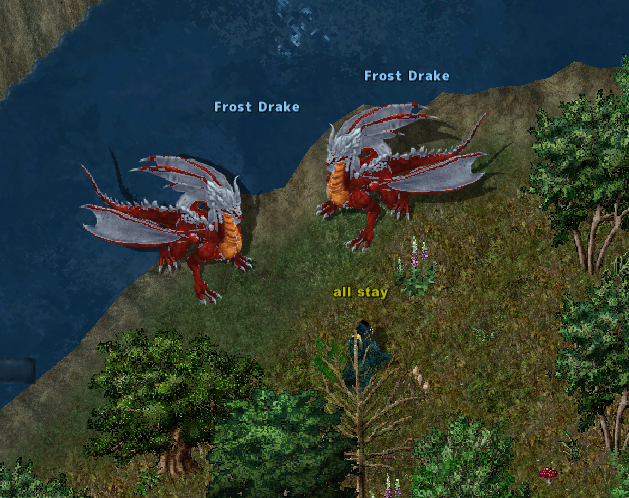 They are based on the Crimson Drake model (a Platinum Drake variety does not exist). They are colored with the same Ice Blue color that Hiryus have (Hue #33922) and come pre-loaded with Cold Wind.
They are 100% Cold Damage, and can have upwards of 182 Dexterity.
Most importantly, they do not come pre-loaded with Dragon Breath, opening up some build possibilities.
Head on over to the Bestiary and check them out: Frost Drake
---