Treasures of the Archlich
Treasures of the Archlich is a new Treasures-Style Event in Ultima Online.
~ Halloween 2022 ~
Live on all shards from October 6th, 2022 until December 31st, 2022 at 11:59pm EST
---
Event Info
• This event takes place within the Deceit Dungeon
• Kill enemies within the Deceit Dungeon for a chance to have an item "of the Archlich" drop into your inventory.
• These "of the Archlich" items are the currency for this Event.
• You can turn-in "of the Archlich" items to the Artifact Trader outside of the Deceit Dungeon in exchange for points (1:1 ratio).
• Spend your points at the Artifact Trader for items
• All items are Shard Bound
Detailed Reward Info can be found below the Infographic at the bottom of the page.
---

---
Detailed Reward Info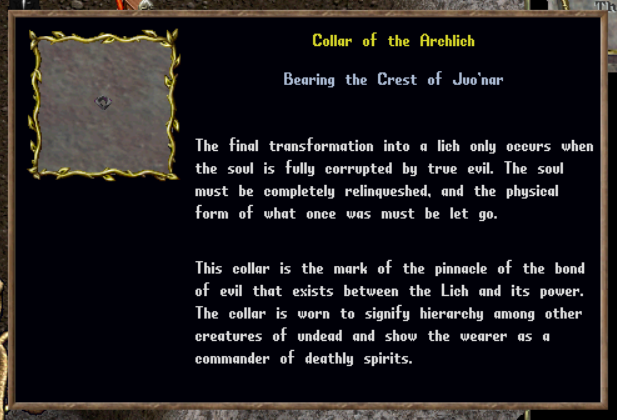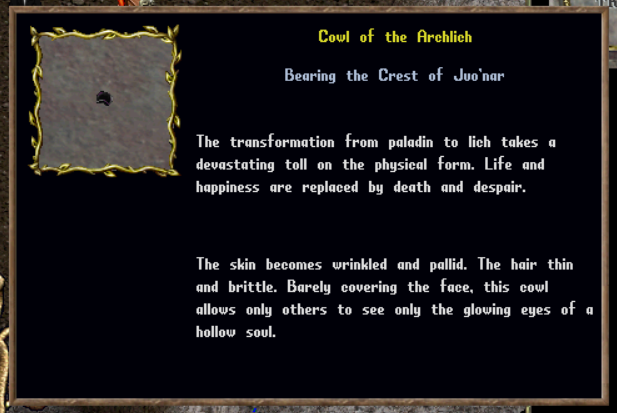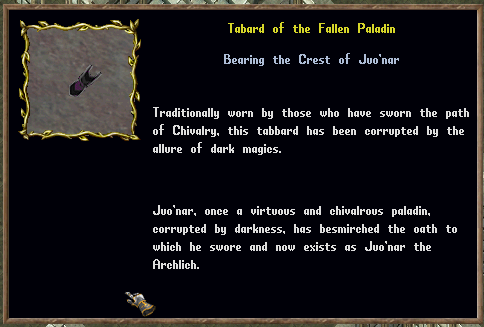 ---