Trainable Animal Bestiary: Iron Beetle

Spawn Information
Starting Slots
2 Control Slots at Spawn
Max Trainable Slots
Trainable to 5 Control Slots
Spawn Intensity Range
2929 - 3458 Intensity
Spawn Intensity Spread
529 Intensity
Half Stat on Tame:
Yes
Attributes and Resists
Attributes
Tamed Range
Wild Range
Hits
382 - 440
765 - 880
Stamina
33 - 37
66 - 75
Mana
36 - 50
36 - 50
Strength
380 - 445
760 - 890
Dexterity
33 - 37
66 - 75
Intelligence
36 - 50
36 - 50
Resists
Tamed Range
Physical
55% - 60%
Fire
20% - 30%
Cold
20% - 30%
Poison
30% - 40%
Energy
45% - 55%
Total Resists
170 - 215
| | |
| --- | --- |
| Intensity from Attributes and Resists: | 2851 - 3371 |
*Most tamed creatures with attributes under 125 can raise to 125 for free
Maximum Training Intensity Range
Trained Intensity Range: 7432 - 7961
Pet Profile
Taming Req.
Mountable
Pack Instinct
Preferred Food
72.0
No
None
Meat
Slayer Information
Slayer Vulnerability
Beetle
Damage Profile
Base Damage:
15 - 20
Physical
Fire
Cold
Poison
Energy
100%
0%
0%
0%
0%
Overcapped Skills
Skill
Tamed Range
Pre-Tame Cap
Resisting Spells
108.0 - 117.0
130.0
Innate Magics, Skills, and Abilities
Magics
Abilities
Moves
Area of Effects
---
Special Information
Iron Beetles will mine up ore randomly. This works independently of the owner's Mining skill and occurs at random intervals. Sometimes the Iron Beetle will eat the ore they dig up, taking on the color of the ore.
Available Training Options
Magical Abilities
Special Abilities
Special Moves
Area of Effects
• Poisoning
• Battle Defense
• Bashing
• Piercing
• Slashing
• Wrestle Mastery

• Mana Drain
• Repel
• Rune Corruption
• Searing Wounds
• Venomous Bite
• Vicious Bite

• Armor Ignore
• Armor Pierce
• Bladeweave
• Bleed
• Concussion Blow
• Crushing Blow
• Dismount
• Feint
• Force of Nature
• Frenzied Whirlwind
• Mortal Strike
• Nerve Strike
• Paralyze
• Psychic Attack
• Talon Strike

• Aura of Nausea
• Poison Breath
• Essence of Disease

---
Spawn Locations
Iron Beetles spawn in the Northern part of The Underworld. The easiest way to get there is to go to Navrey's Lair, then exit it and run down the path.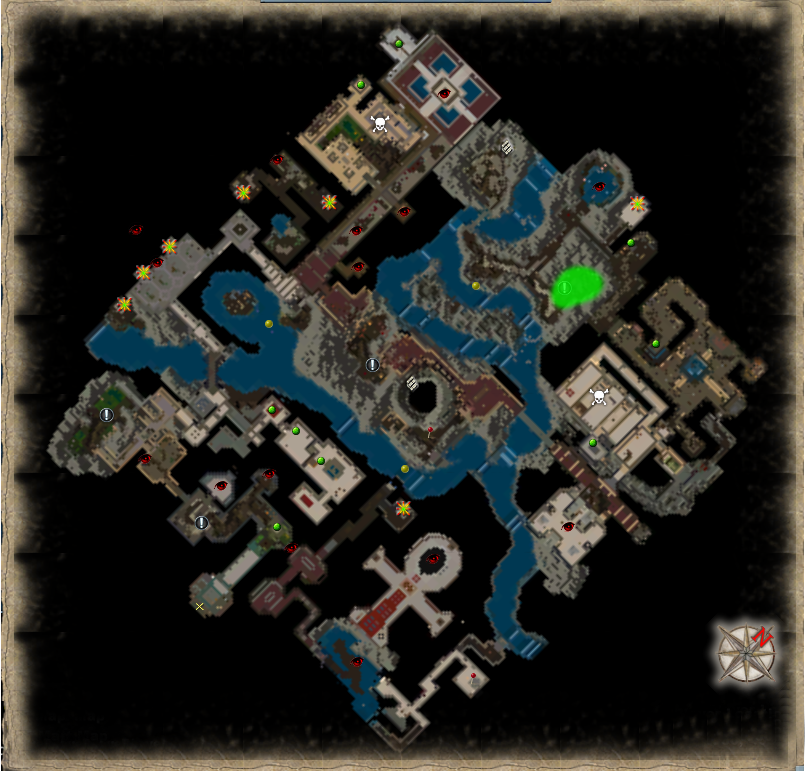 ---