Trainable Animal Bestiary: Deathwatch Beetle

Spawn Information
Starting Slots
1 Control Slots at Spawn
Max Trainable Slots
Trainable to 4 Control Slots
Spawn Intensity Range
1354 - 1712 Intensity
Spawn Intensity Spread
358 Intensity
Half Stat on Tame:
No
Attributes and Resists
Attributes
Tamed Range
Hits
120 - 130
Stamina
40 - 55
Mana
20 - 20
Strength
135 - 160
Dexterity
40 - 55
Intelligence
30 - 40
Resists
Tamed Range
Physical
35% - 40%
Fire
15% - 30%
Cold
15% - 30%
Poison
50% - 80%
Energy
20% - 35%
Total Resists
135 - 215
| | |
| --- | --- |
| Intensity from Attributes and Resists: | 1219 - 1577 |
*Most tamed creatures with attributes under 125 can raise to 125 for free
Maximum Training Intensity Range
Trained Intensity Range: 5857 - 6215
Pet Profile
Taming Req.
Mountable
Pack Instinct
Preferred Food
42.0
No
None
Fruits & Vegetables
Slayer Information
Slayer Vulnerability
Beetle
Damage Profile
Base Damage:
5 - 10
Physical
Fire
Cold
Poison
Energy
100%
0%
0%
0%
0%
Overcapped Skills
No Overcapped Skills
Innate Magics, Skills, and Abilities
Magics
Abilities
Moves
Area of Effects
Crushing Blow

Other Innate Abilities
Poison Spit

---
Special Information
Deathwatch Beetles have a special innate ability called Poison Spit. This ability does not show up on the lore page. It is a reactive ability that fires at enemies that damage the beetle, applying minor poison to the target.
Available Training Options
Magical Abilities
Special Abilities
Special Moves
Area of Effects
• Poisoning

• Mana Drain
• Repel
• Rune Corruption
• Searing Wounds

• Armor Ignore
• Armor Pierce
• Bladeweave
• Bleed
• Concussion Blow
• Crushing Blow
• Dismount
• Feint
• Force of Nature
• Frenzied Whirlwind
• Mortal Strike
• Nerve Strike
• Paralyze
• Psychic Attack
• Talon Strike

• Aura of Nausea
• Poison Breath
• Essence of Disease

---
Spawn Locations
Deathwatch Beetles spawn in various parts of Tokuno Islands:
S/SW of the Homare-Jima Moongate in the Crane Marsh
N/NW of the Makoto-Jima Moongate, in The Waste
West and South of the Isamu-Jima Moongate area
N/NE of the Shrine of Isamu, in mid-eastern Isamu-Jima.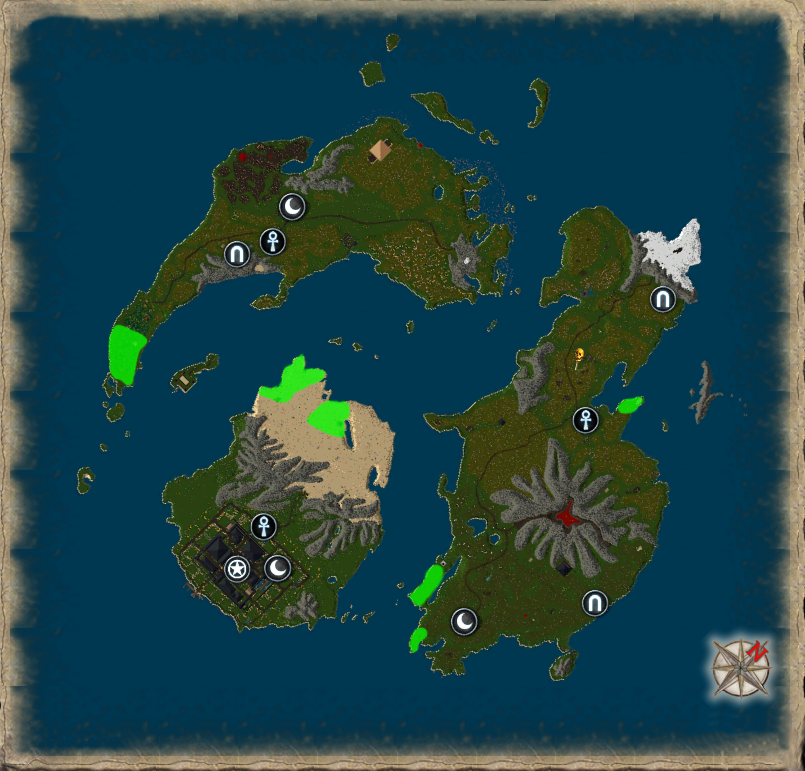 ---